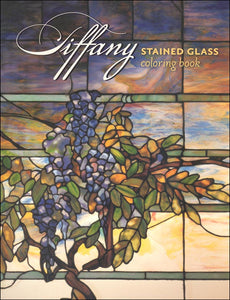 Coloring enthusiasts of all ages will appreciate this beautiful, stained glass-like coloring book! The pages are made out of a thin, plastic sheet, so that when held up to the light, your finished masterpieces will resemble stained glass. 
The thirty-two page 8 ½ x 11 in. book includes fourteen images to color, printed on translucent paper. Each illustration is reproduced in a small, color version of the original artwork and as a full-page black line drawing.
Colored pencils are recommended.