Look forward to Spring
Celebrate the season with nature-inspired jewelry. From cherry blossoms and lily pads to wisteria and dragonflies, help usher in Spring's blooms.
Shop Jewelry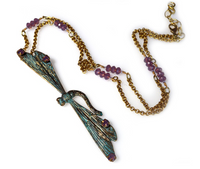 Halim Museum Originals
Looking for a unique gift for the hard-to-shop-for on your holiday list?  Check out our huge selection of Halim Museum Originals featuring images from our collection.
Shop Originals