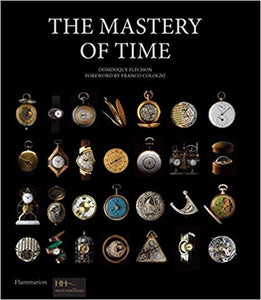 More than a simple chronology, this volume explores the technical resources used to measure time—solar, hydraulic, mechanical, or electrical—just as it explains the key factors behind the major breakthroughs in the science of horology.

From ancient astronomical observatories to atomic clocks, instruments for telling time have always been closely linked to the cutting-edge sciences of the day, ranging from medicine and navigation to aeronautics. Inventions in timekeeping have been crucial to the organization of human society and to activities such as farming, industry, and trade. Each new development was based on the needs and accomplishments of its day yet spurred further discoveries. 

Writing a history of time means viewing human genius through the prism of the steady mastery of a crucial technology. The patient, long-term conquest of accuracy has been the result of successive advances from sundial to wristwatch up to the recent exploits of the heirs to this age-old quest, namely master horologists of the twenty-first century.